Guided Red Stag Hunts in Florida
Cypress Ridge Hunting Preserve is one of the premier hunting destinations for red stag hunts in Florida. As one of the few places in the state where these majestic animals roam freely, we offer an unparalleled hunting experience for those seeking to harvest a trophy red stag. With over 500 acres of stunning natural beauty, our ranch is home to a thriving red stag populating providing hunters with a unique opportunity to experience the thrill of the hunt in a natural, free-ranging environment.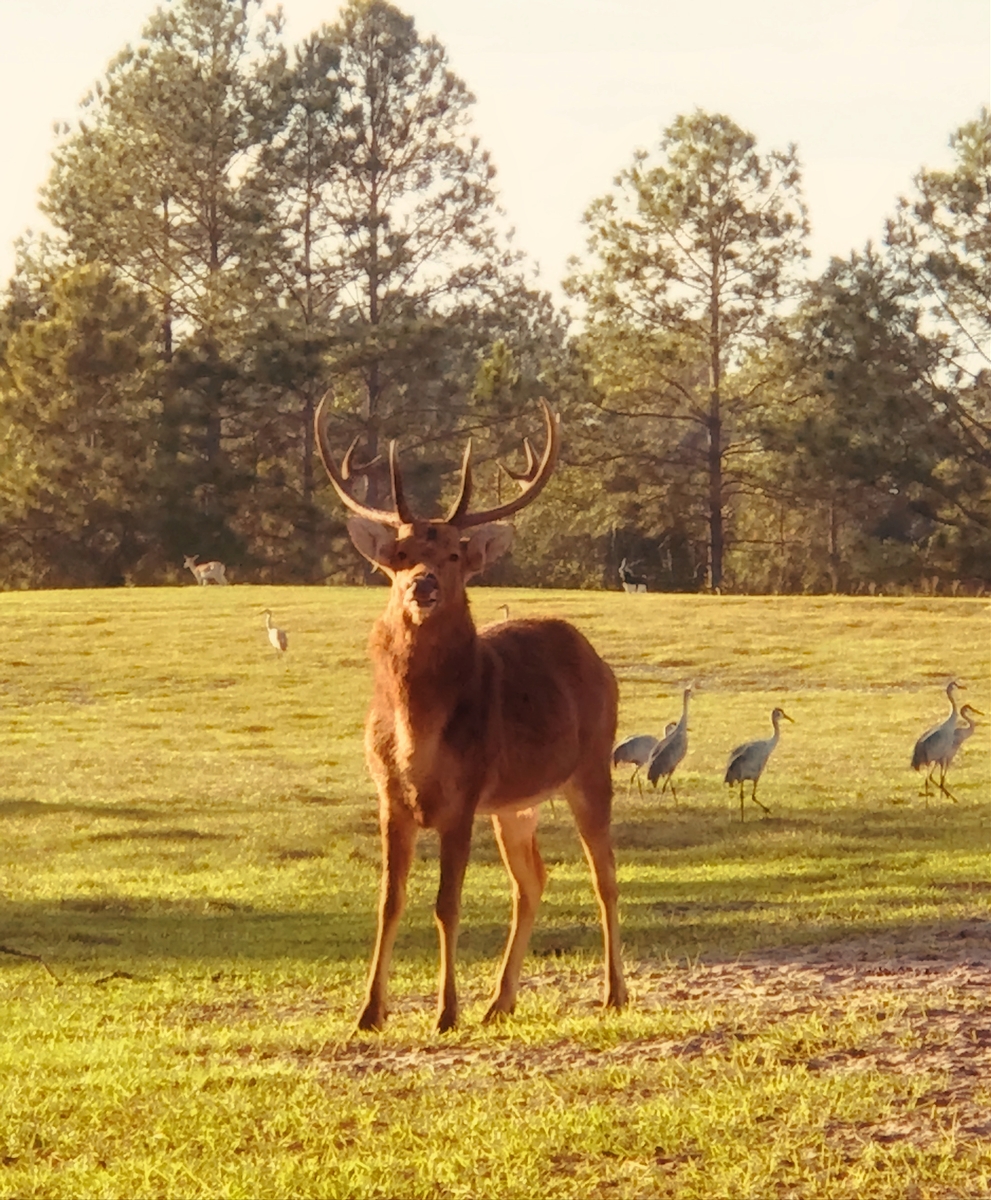 The Red Stag's Legacy
The red deer, also known as the red stag, is one of the largest deer species and has a rich history dating back thousands of years. These magnificent animals have inhabited most of Europe, the Caucasus Mountains region, Asia Minor, Iran, parts of western Asia, and central Asia.
The male red deer, also called a stag, can reach lengths of 69 to 98 inches and weigh between 350 to 530 pounds. The female, or hind, is slightly smaller, reaching lengths of 63 to 83 inches and weighing between 260 to 370 pounds. With a shoulder height of about 37 to 51 inches, these powerful creatures have been admired for centuries for their majestic appearance and impressive antlers, which can weigh up to 33 pounds.
Hunting Red Stag in Florida
Embarking on a red stag hunt at Cypress Ridge Hunting Preserve is an unforgettable experience, led by our professional guides with years of experience who guarantee an opportunity to harvest a trophy red stag. The hunt begins early in the morning or late in the afternoon, when the stags are most vocal and responsive to calls.
Our guides will lead you to prime hunting locations and provide you with the support and guidance – we typically set up in areas where the stags have been roaring and make a few calls to lure them in. Once a stag responds, the hunt becomes a thrilling stalk and glass until the animal is located. If you are seeking an adrenaline-pumping hunt with a great reward for those who put in the time, then you have come to the right place.
Hunting Seasons and Packages
Pricing:
Stag: $4,750
Hind: $950 (ADD ON ONLY)