Florida Trophy Whitetail Hunts
*All hunts: $250 per day per person plus Trophy Fees listed below. This includes lodging, guide service, meals, Beverages, caping, and ice. Non Hunter Rates are $200 per day.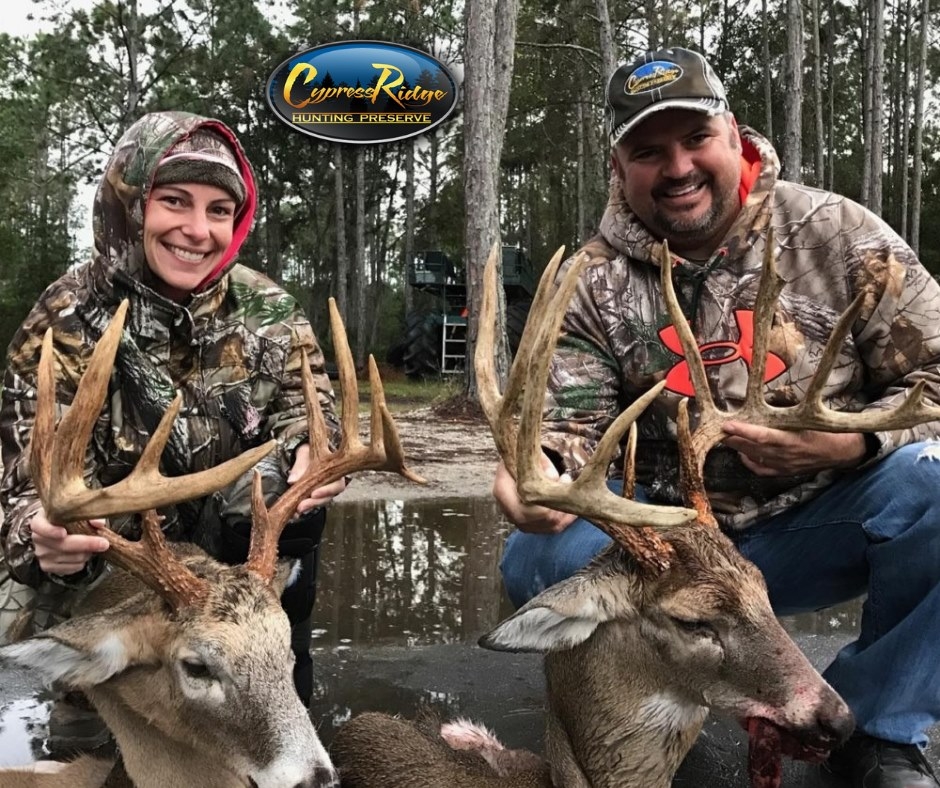 Whether you are an avid hunter or new to the sport, Cypress Ridge Hunting Preserve in Groveland, FL, offers an unforgettable experience. Our whitetail deer hunting preserve, located less than an hour away from Florida's major theme parks, features beautiful scenery and impressively sized bucks. There is no better place to hunt Whitetail deer in Florida than Cypress Ridge. Be wary of the other operations that turn bucks out right before your hunt. At Cypress Ridge, all of our animals reproduce naturally on our property and are managed to have a healthy heard. We do not shoot any deer under the age of three, giving them the best opportunity to mature.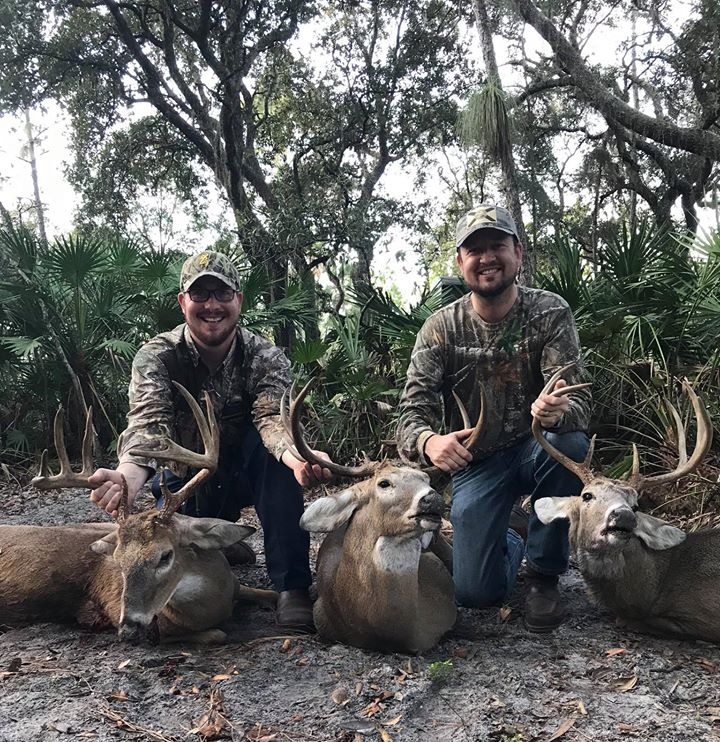 This is not a guaranteed hunt. Our guides try to put you in the right spots for the best opportunity, but we don't control the animal. It is Hunting......
We have nine different stands. We have handicap accessible box blinds as well as elevated blinds. Book today for your trophy Whitetail Hunt!!!!!!!!
Whitetail Deer Trophy Fee Rates:
0-150″$25.00 per inch.
151-200″ $35.00 per inch
201-250″ $45.00 per inch.
250-300″ $55.00 per inch.
300″ and up call for pricing.