Osceola Turkey Hunts
*All hunts: $250 per day per person plus Trophy Fees listed below. This includes lodging, guide service, meals, Beverages, caping, and ice. Non Hunter Rates are $200 per day.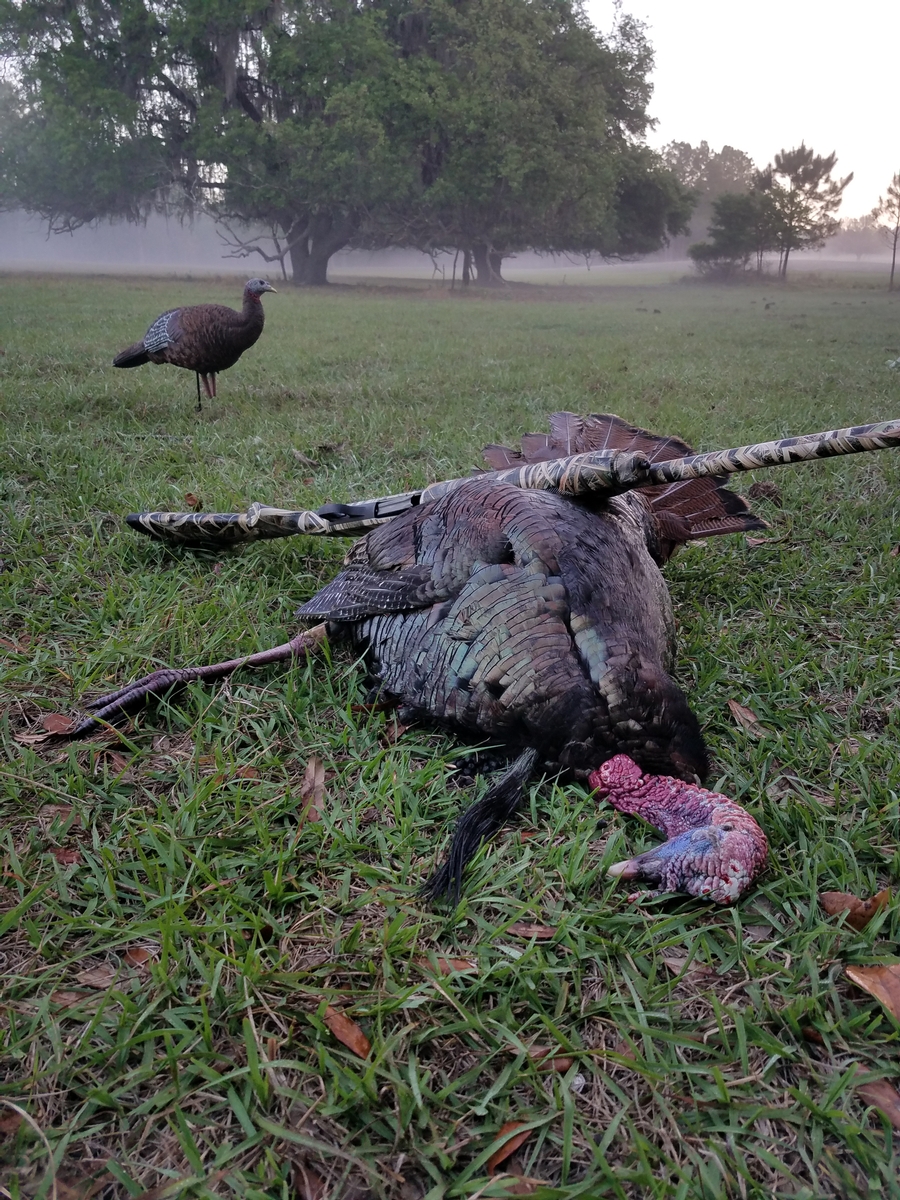 Osceola turkeys are only found in Florida. Making them a very prized bird. Hunting an Osceola is different from most other turkeys. They tend to be more vocal when they are in the tree roosting and are less vocal when they hit the ground. Nine times out of ten, they come in silent, but when they do, you are in for a show. Most turkeys are harvested in the morning and become less vocal in the evenings. Osceola turkeys inhabit a mix of oak hammocks, palmetto flats, cypress heads, and swamps. All hunts are fully guided, but you can do the calling if you prefer with one of our guides with you. We only book a limited number of Osceola hunts every spring, so it is best to book early. You can't get the grand slam without an Osceola. But you have come to the right place give us a call today!!
- Spring season starts 3rd weekend in March
- Price: $2,250