Florida Big Game Hunting Preserve
Central Florida Trophy Hunting Preserve
If you're looking for the hunting trip of a lifetime, you have come to the right place. Established in 2012, Cypress Ridge Hunting Preserve is 500 acres of beautiful Florida woodland, home to over 9 different species available to hunt. Located in Groveland, FL, only 32 miles West of Orlando, you won't find a better hunting experience anywhere else in Florida. Our business is not the only thing growing bigger every year, so are our world-class trophies. Whether you are looking for a trophy whitetail, pheasant tower shoot or trophy exotic hunt, you don't want to miss this season!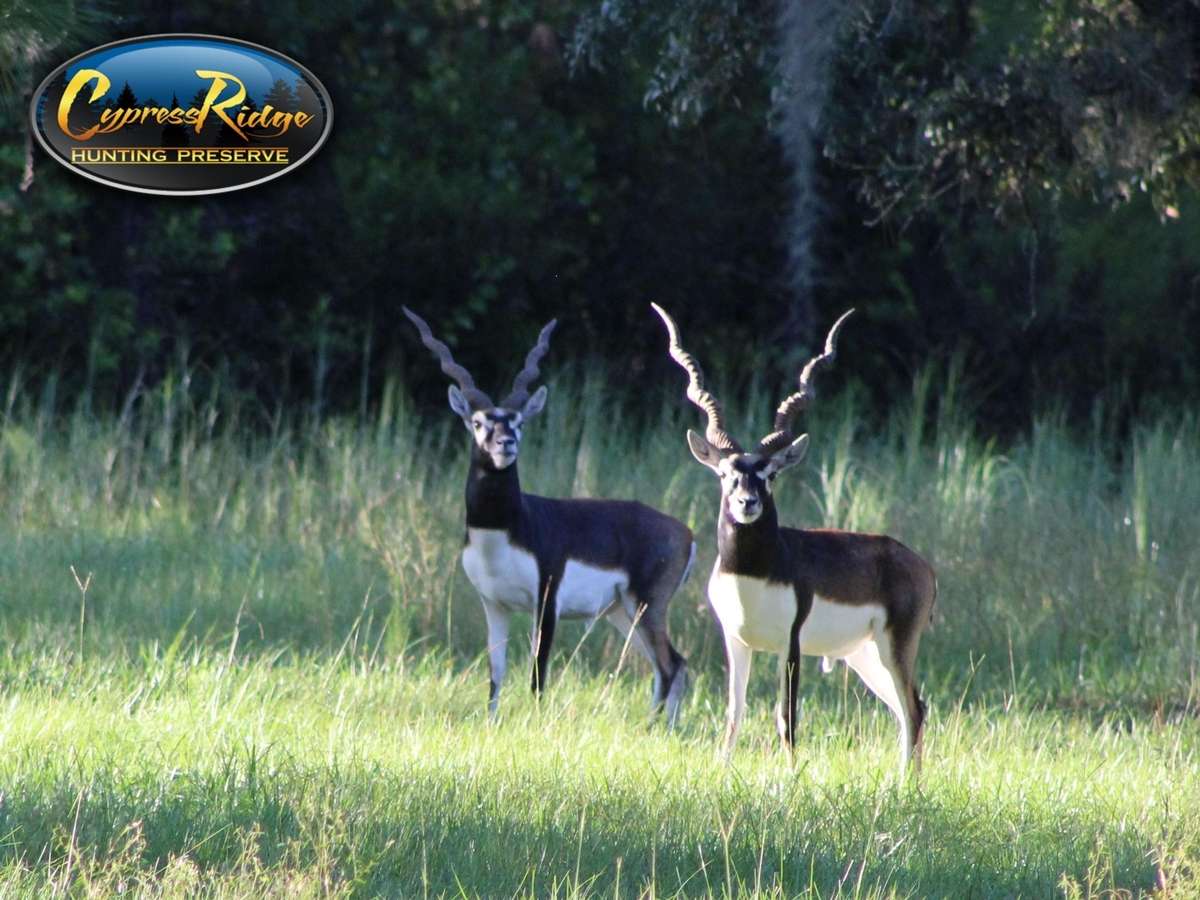 Florida Blackbuck
Florida Exotics Hunting Preserve
Want to hunt exotic game without having to travel the word?
Cypress Ridge Ranch is legendary for hunting exotic game. We have more than 13 species free ranging on over 500 acres of Florida's woodlands! Hunt trophy Axis Deer, Blackbuck, Fallow Deer and more in Florida. Our professional guides have decades of experience and guarantee a 100% opportunity.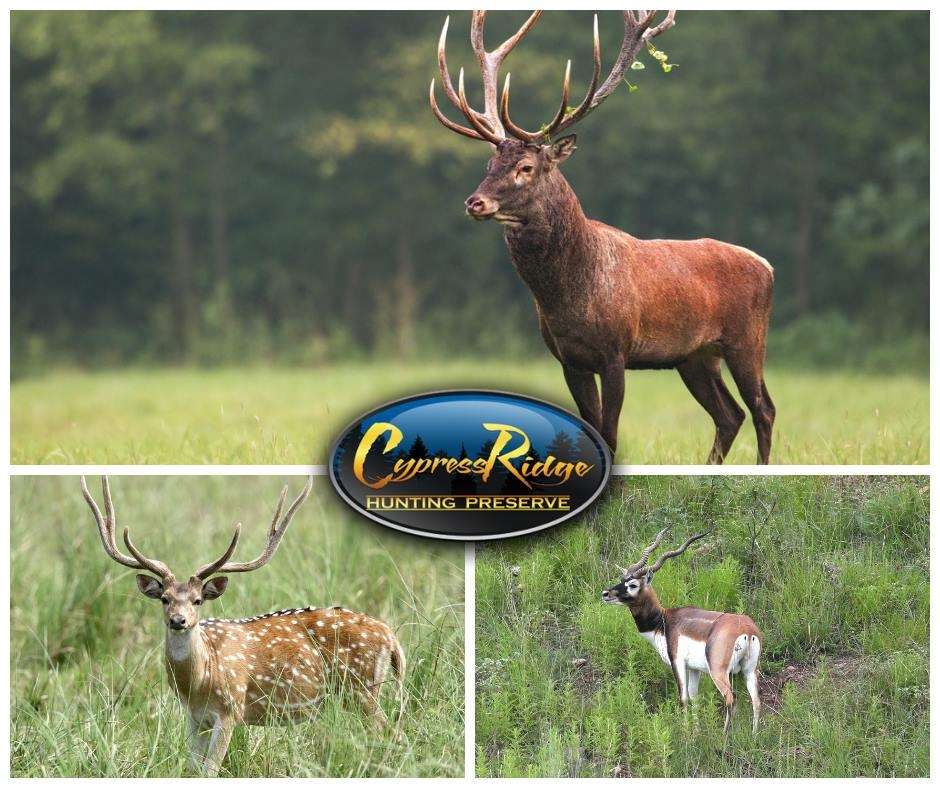 Corporate Hunts
Corporate Hunts in Florida
Nothing builds strong ties within your corporate community like a Florida hunting retreat. Whether you are team building within your company, or building strong relationships with valued customers, an exotic hunt, whitetail hunt or pheasant tower shoot is perfect for corporate groups.
Looking for a hunting preserve close to Disney World? We are 30 miles west of Orlando. The perfect spot to sneak away from a family vacation or corporate conference for an exciting day of hunting!
What Our Guests are Saying